Featured Interview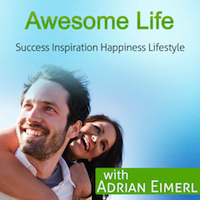 Do you have a hard time chilling out, relaxing, and finding peace? In our busy fast paced lives there are not a lot of things that can bring us serenity, calmness, and peace of mind. Liquid Mind's music has been medically documented to do just that.
Over 500,000 people a week listen to Liquid Mind (generating over 2,000,000 plays weekly) on Pandora alone. I didn't need any research to show me the value of Liquid Mind. All I had to do was play the music and notice how it made me feel.
That was all the research I needed. Since discovering Liquid Mind about 6 months ago, it has been playing every day in my home, and has had a tremendous positive impact on me and my family. In Episode 005 of the Awesome Life podcast we are treated to an interview with Chuck Wild of Liquid Mind.

Latest Liquid Mind Release: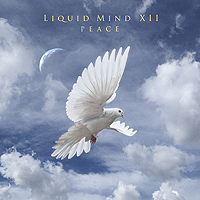 Interviews
Reviews
January 30, 2016: Liquid Mind XI: Deep Sleep
by Michael Foster of Ambient Visions
As a long time listener of Liquid Mind aka Chuck Wild I have to admit that there is something about the music that he composes that simply harmonizes with the body and mind's natural vibrations and just allows you to relax and destress to a remarkable degree. That's not to say that other artists' music doesn't accomplish the same thing at times but with Liquid Mind compositions it doesn't appear to be happenstance that each album reaches that goal almost naturally. In fact, I have come to expect that kind of reaction to listening to the music that Chuck Wild composes as Liquid Mind.
August 2013: Liquid Mind X: Meditation
A Contemplative Faith, by Carl McColman
This most recent offering from the ambient music maestro Chuck Wild (who records under the name "Liquid Mind") is one of the loveliest recordings of deeply introspective, truly relaxing, and — most important of all — serenely beautiful music that I've come across in quite a while.
Comprising six tracks with a combined length of just over an hour, this musical suite can be the perfect soundtrack for massage, reading, quiet conversation, or mealtime. But I think what separates out truly creative ambient music from run-of-the-mill new age recordings is that it makes an authentic musical statement, far more than just functioning as a kind of soothing soundtrack for busy lives.

October 2012: Liquid Mind X: Meditation
Sonic Immersion, by Bert Strolenberg
"Meditation" is the twelfth album release by Chuck Wild, aka Liquid Mind, and another fine addition to Liquid Mind's ongoing series of ultimate stress-relief and relaxation music.
If you're looking for free form and warm soundscape music in the slow lane, the healing and emotive "Meditation" will offer contemplation, balance, deep peace of mind and satisfaction for sure. The pristine mastering puts the icing on the cake.
Those of us connected with the Healing Arts Center have used Liquid Mind for many years. We have found that the slow pace of the Liquid Mind creations is perfect for helping our students open to higher levels of consciousness, to receive attunements more easily, and to let go of any inhibitions that stand in the way of their learning.
The Liquid Mind Musical Healthcare® experience developed by Emmy® nominated songwriter and recording artist Chuck Wild, is one of today's most advanced forms of music designed specifically for sound relaxation and sleep therapy.
May 2011: Dream: A Liquid Mind Experience
by Kathy Parsons of MainlyPiano.com

Chuck Wild (a.k.a. Liquid Mind) has been soothing spirits and easing the pain of untold listeners since the 1994 release of his debut, Ambience Minimus.
Considered one of the leading practitioners of healing music, Wild continues to hone his style with each CD. By blending state-of-the-art synthesized chorals, exemplary orchestral keyboards, and a dose of subtle electronic textures (deep in the mix yet easily discernible on headphones), Wild has once again crafted the equivalent of a musical balm.
I can't imagine any music carrying a more sublime message of health, peace, and balance. Lullaby is essential for chronic-pain sufferers, rehabilitation practitioners, or others involved with healing the mind, body, or spirit. It should also appeal to classical music lovers due to Wild's proficiency with orchestral motifs.

January 2009: Liquid Mind - Recommended For Soul-Bathing
by A. S. (Canada)
It was in Second Life (yea, I'm one of those - more on that later) that I stumbled on an internet station named 'Cryosleep', part of the Bluemars set of stations (www.bluemars.org) - check them out, even if they are currently offline). The station's motto; 'zero-beat guaranteed'. And I was hooked - it was music that would surround me and soothe me, and unwind the knots I'd tied myself into. Plus, even if some of the tracks seemed to fall into the realm of 'new age', it was without the smarmy, post-hippie new age-y simplicity of so much of that genre. And although you would call it an Ambient station, it also lacked the ultra-cool, sunglasses-at-night, too busy to feel anything -style of many ambient mixes I've heard.
So, when Cryosleep went silent just before Christmas this year, I was suddenly without a fix, so I went to the Artists page hoping to find a hit or two of musical soothe. And after a few visits to Google, I fell into Chuck Wild's Liquid Mind series - stopping there because of all the tracks on Cryosleep, his were the ones I'd stop dead for.
The thing for me when I first heard Liquid Mind (even before I knew who Chuck Wild was) was that I'd discovered a hand reaching out to hold mine. It was as if I'd turned a dark corner into a secret garden safe from the marauding 21st century. It was a voice in my ear that said softly and powerfully, 'it's ok - I know what you're holding, and you can let go for now - let me carry it for a while'. The music to me is silence and tranquility in sound, and I can sit and feel the tangled strands of my thoughts slowly unwind into smoothed out rows of bundled thread. For me, it unlocks a sadness and a joy that has no other way out, giving both some air to breathe before being submerged again to face another day in the world.
It took me a while of listening, and a listen to the composer's audio interview off the Liquid Mind website [note: see audio links in the section above], to understand what gives this plainly static music its power. Through the slow, drifting, gorgeous chords he puts out, anchored by really, really deep basses, and voiced in wide, expansive canvases, there is an almost subliminal pulsation - either in the sounds themselves, or through arpeggios and rythmic lines ever-so-carefully submerged in the ocean of sound each track holds. So, when the composer said his inspiration was from hours of standing by the Pacific Ocean, which had given him solace from his pain, I got it. Here was the feel of the ocean in music - no sound effects needed (thanks for that, dude) - he'd found a way to describe the hypnotic sound of waves and the potential of power a calm sea holds.
I could go on, but I won't (if you've made it this far, thanks for sticking with me). Check out the Liquid Mind site; you can read about the work and the artist and download a free sample. You can hear samples of all the albums and purchase downloads or CDs (I've bought three so far; Unity, Reflection and Spirit at CDBaby.com or Amazon.com or through iTunes.
And finally, I have to thank Chuck Wild for this series - you've touched me with your work, and I'm forever thankful. I hope this post is a small way of returning the favour.

I am an early riser - usually around five o'clock. I seldom sleep during the day. I call it the "so much to do, so little time" syndrome. This morning I tried an experiment. After breakfast, dressing, etc., I put the Liquid Mind VIII - Sleep CD on the stereo and stretched out on the bed. It was slightly past eight o'clock. I lie there and let the slow, gentle music wash over me. At first, as usual, my mind flitted around from task to task that needed to be done, but gradually I felt myself floating away. When next I opened my eyes, two hours had passed. I got up feeling rested, relaxed and re-energized. The CD works. If it got me to take a daytime nap, it should work for anyone.

Music in the Liquid Mind series changes little from one recording to the next--good news for contented fans of the long-running bliss-out series created by keyboardist/composer Chuck Wild. The former Missing Persons keyboardist and studio colleague of famed producer Ken Scott (David Bowie, Supertramp) has evolved into a premier space-music specialist whose relaxing, gentle soundscapes artfully evoke the softer side of the cosmos. His eighth Liquid Mind installment, subtitled Sleep, is a lovely, slo-mo spacewalk through serene, gravity-free realms that consistently yields a sustained sense of well-being and calm.
Deserving of a spot at the head table with ambient music's most sophisticated sound designers, Wild creates slowly unfolding, universe-at-rest textures using few of the supplemental sonic dimensions (space winds, angelic voices) often employed by fellow stargazers Jonn Serrie and Jon Jenkins. And he sidesteps the small dramas and mysterious fractals that sometimes add a hint of uncertainty to the otherwise like-minded works of Brian Eno or Harold Budd. Happily, you'll hear no new-agey crystal bowls or plucked harps, either; just a warm, resonant, faintly classical glow skillfully designed for relaxation and peace. Pull up a cloud, lie back, and enjoy.

The music on Liquid Mind VII is an oasis of calm. The latest in a series of recordings by Liquid Mind, aka Los Angeles composer Chuck Wild, the synthesized music is as slow and spacey as an interstellar hydrogen cloud. It's the perfect companion when having a massage, going to sleep, or reading Isaac Asimov.

March 2003: Dan Cowan, In Review magazine
If you have yet to embark on one of Chuck Wild's transcendent dream journeys via his breathtaking "Liquid Mind" series, you are truly missing out. Aided by therapeutically ethereal synthesizers that billow and flow like clouds on a breath of wind, LIQUID MIND VI: SPIRIT takes listeners deep into the farthest reaches of the imagination. The music is abstract and ambient, yet exhibits a certain grandeur derived from its subtly evolving melodies and faint, almost rhythmic healing energy. You can't help but want to close your eyes and let the world dissolve behind you, as you drift off to a land of eternal joy. Grab this album, find an empty room with somewhere comfortable to sit and spend an hour in the wondrous worlds of Liquid Mind. You'll feel so much better for having done so.

February 2002: John W. Patterson,
EER MUSIC
Some days are exhausting. Some weeks are exhausting. Some months are exhausting. And sadly, for most of us, some years have exhausted us. Mentally, physically, and even spiritually we find ourselves ready to collapse. Many of us do not find rest even in sleep for we carry care and stress with us right through the night and it remains a heavy fog upon us when we awake. We drag ourselves along for more of the same. Our fast-paced and high stress lives are eroding our joy. Some of us suffer depression, mental woes -- while others suffer physical illness and pain. The many medications, the therapies, the escapism, and the denial can miss the source of what I term, "whole person fatigue". Only troubling symptoms are lessened. The core issues remain unhealed. Healing takes time, renewal, refocusing and the rediscovery of faith, hope, and love.
I believe that valid healing is to be discovered in deep mind rest and emotional massage. Music holds undeniable power to manipulate our emotions, alter our physical being, and somehow echo even in our spirit.
In my own research, for decades, I searched for music that moved my soul to peace without "weirding me out" or boring me completely. It needs to simply and purely shift my psyche into very personal spaces of rest. I have vainly sampled thousands of hours of music. And yet sometimes you are fortunate enough to stumble upon perfection, simplicity, polish, vision and bliss. It is like opening a small box in a darkened and chilly room and then discovering light and warmth pouring over you.
The relaxation music of Chuck Wild has quickly become art that this music reviewer will never forget. All of his Liquid Mind releases, using symphonic keyboards and synth orchestrations, are easily in the top twenty-five of any ambient space minimalism or meditative synth releases I know.
I am reviewing all of these releases in one extended review because of their highly cohesive and effective nature. There is a consistent unity of vision and sound forging happening here. Chuck Wild has crafted one masterpiece after the other, year to year. If you enjoyed the best of Constance Demby, Suzanne Doucet, and Jonn Serrie then Chuck Wild's music will satisfy you and go beyond your expectations.
The talented Chuck Wild of Liquid Mind gets two-thumbs up for his inspiring, healing, blissful, and meditative creations. This seasoned and critical reviewer highly recommends you obtain all of the Liquid Mind releases. Load up that multi-disc player, kick back, turn off the phone, dim the lights, and let the mind massage begin. Discover peace and serenity all over again. You deserve it and need it. Thank you, Chuck!

July 2001: Jim Brenholts, Allmusic.com
Liquid Mind V: Serenity is the crowning achievement, so far, of Chuck Wild's Liquid Mind series. This CD is so deep that it should carry a warning against listening alone. It is, truly, the deepest of the deep. Wild's altruism is holistic; even the cover design and artwork are serene. He dedicated the CD to his new godson, and presumably the photo of the infant on the sleeve is the same baby. The infant has a serene look of childlike innocence. The soundscapes match the look. They are the ultimate in relaxation and serenity.

June 2000: CSC from Slidell, LA
WOW......ULTIMATE STRESS RELIEF (Liquid Mind IV: Unity). This is the first CD by Liquid Mind that I've gotten. Based on how happy I am with it, I just ordered the other three. It is fantastic! Perfect for unwinding after a stressful day at work.

December 1999: S.R. from USA
Excellent meditation music, one of the best. This is some of the most soothing, harmonizing and balancing music I have listened to. You can feel your breathing open and deepen as you listen. The music heals something deep within you and lifts you to a higher vibration where you feel more in touch with the essence of your being. The music moves from one beautiful harmony to another, each one adding to an increasing sense of relaxation and deep inner peace. I find myself expanding into some incredible states of consciousness as I listen. Highly recommended! Sanaya Roman, author Living with Joy.

October 1999: A music fan from Sacramento CA
Slow... and serene. My tastes in music are generally all over the map. I like lots of different styles and moods. Liquid Mind is some of the slowest, most serene music I've ever heard. I've played this music in a crowded room - and watched people in the room slow down and assume a pace more in tune with natural human rhythm. In our frantic, edgy, out of balance world, this material is a soothing balm for tired ears (and souls). Very highly recommended.

May 1999: F. from Vermont
Stress relief for the Office. My wife is the new-age music fan. My tastes usually run to modern classical music. However, this unique album is as calming and relaxing as the reviews indicate. The album even has a warning label not to listen while operating heavy machinery!! I work in a high stress governmental job and find playing this music in my office greatly relieves the tension of my job and those who interact with me. The pace of Liquid Mind makes other music seem frantic by comparison. By combining music that doesn't "go anywhere" with great sound quality, this album is highly recommended.

April 1999: A music fan from Newtown Square PA
Ahhhhhhhhhhhhhhhhhhhhhh............beautiful. This is the 3rd in a series ("Ambience Minimus", "Slow World" were one and two) of sweet, soft sounds that create a gentle, relaxing atmosphere. What I like about them is that the music goes nowhere! That is, it's like sitting by the ocean and listening to wave after wave gently lap up on the beach. Because it goes nowhere, you stay where you are and transported to a state of peace and timelessness. Get everything Liquid Mind has produced.

Bill Binkelman, Wind and Wire, 1999
Within minutes of first hearing Balance, the new release from Liquid Mind, a.k.a. Chuck Wild, I realized I was hearing a recording of incredible beauty and warmth. This, the third in the Liquid Mind series, is his best yet. From the all-enveloping comfort of the opener, Lullaby for Grownups to the stretched out inviting spaces of Laguna Indigo and the album-closer, the peaceful yet uplifting Balance I was flat-out blown away. This is easily one of the most serene and beautiful recordings I have ever heard. It's like falling into a feather bed of clouds surrounded by the violet glow from a setting sun. Put Balance on and feel the walls of your room disappear as you are bathed in true (as the sticker on the CD case aptly describes it) "Stress Relief Music." This will surely top many a "best of 1999" list by years end.

Scott Judd, Heartsong Review, 1995
This is a perfect ambient album.

Ted Neff, Whole Life Times, 1996
Liquid Mind's (music is a) ... a soothing, guided journey into quiet meditation... great for those seeking a long, uninterrupted musical meditation. The entire CD works to create a state of peace, and an almost sacred tone emerges from the material. Its mellifluous quality makes it ideal music for ceremony, stress reduction, ritual or body work.

Carol Wright, NAPRA Review, 1995
A bright sticker on the outside of the CD hints at "stress relief," and Chuck Wild's album delivers on its promise. Wild began writing spiritual music to help relieve his own stress. Here, he shares his Rx. These pieces have the dignity of a Brahms chorale, yet are never tied to melodic or rhythmic structures. The sounds provide a broad vibrational bed that seem to pull out all the stress plugs and deflate the chattering mind. If you think you're in need of an hour of floating in the comfort of the spiritual Source, take a trip through Liquid Mind. This is what "ambient" music should be like.

Linda Atnip, Alternatives Magazine, 1996
Composer Chuck Wild creates a synthesized soundscape that immediately catapults the listener into a mindless, floating state... images of clouds, ocean waves and even the weightless state often perceived just before flying in the the dream state...

P.J. Birosik, New Age Retailer, 1996
Tranquil harmonic progressions and a deeply relaxing overall tone make this ambient recording the equivalent of aural aspirin, the perfect antidote for a societal pressure headache! Layer upon luxurious layer of synthesized sound pool and eddy in a molasses wash without end...

Lee Stone, Innerchange Magazine, 1998
The albums Slow World and Ambience Minimus by Liquid Mind contain some of the most calming and peaceful music I have ever heard. They are the essence of what healing New Age has always hoped to be...This music wraps the listener in a warm, fuzzy cocoon that drifts across the gentle waves in an infinite sea of serenity. If you want some music that will tangibly thicken the air in a room, so that your every move will want to become a slow motion ballet of grace, order these albums, I highly recommend them.

Serenity, beauty and inner peace are rare in contemporary music, which makes synthesist Chuck Wild's LIQUID MIND Ambience Minimus a gem indeed. With its sustained chords, soothing harmonic progressions, sensuous textures and non-rhythmic, non-repetitive structures, Wild's music is radiant with celestial tranquility and a deep sense of inner wholeness. His spacious, uplifting compositions reduce stress, open the heart-centers, and sparkle with wonder, love, peacefulness and quiet joy. Wild calls his music "survival music," a sincere and potent alternative to the hectic urban life so many of us live in the tension-riddled fast lane. "I am a shameless advocate of the slow lane," said Wild. "Slow down and live. Slow down and love your life." Ambience Minimus is an ideal aural tonic for those of us who would relax deeply and venture inward to the revitalizing source of serenity. Nourishment for the psyche and the soul. Ambient Music at it's best.

The musical entity known as Liquid Mind is the creation of keyboardist and composer Chuck Wild. After releasing ten albums, Liquid Mind arrives at yet another sonic destination with Liquid Mind XI: Deep Sleep.
As the stress of life keeps piling up, fans of New Age and electronica are constantly on the lookout for new and interesting ways to tone down the background noise. Created to enhance the art of sleeping, Deep Sleep is much more than that. In fact, it's a kind of mini symphonic album of deep electronica that just happens to be of a very relaxing nature.
Being that Chuck was greatly influenced by progressive rock music in general, one can't help but compare some of his soaring orchestrated keyboard imagery to that of Moody Blues founder and mellotron pioneer Mike Pinder, who was the main sonic innovator of progressive rock back in the mid 1960s. Some of Chuck's keyboards do echo Pinder's 'tron like sonic web but there's also a very unique musical slant on the slow moving sonic glaciers that make up Deep Sleep.
Click here to read the
complete review

Featured Articles
March 13, 2016: Music and Media Focus by Michael Diamond

I'm sure that anyone who has been following the new age music genre for any length of time will be familiar with the name Liquid Mind®, one of the premier producers of soothing sounds. Liquid Mind is actually the name that composer, keyboardist, and Emmy®-nominated songwriter Chuck Wild records as. Since 1994, Chuck has released 14 albums under the Liquid Mind moniker.
Writing about Liquid Mind music is a bit different than with other music. As Chuck himself says: "Like the Tao, I envision that nothing in Liquid Mind attracts unnecessary attention to itself, and that the music's strength emanates from its softness."
The music is designed to flow from one track to the next with continuity and equanimity. Liquid Mind music is created more as a sonic tapestry to be listened to in the background, rather than active listening as is normally the case.
As [Chuck] describes: "The ultimate compliment to me is that people fall asleep to my music. Liquid Mind is functional music, assisting us to be tranquil at those times when that may not be easy. That's why my compositions are longer than normal, and very slow in tempo."
The compositions are indeed longer, with the 6 tracks ranging from 8 to 14 minutes each for a total of over an hour's worth of music. In our interview, Chuck described a bit of his creative process: "I use nearly 30 synthesizers and virtual instruments. It generally takes a week or ten days to arrange each piece, as I sometimes use nearly 20 tracks of various synths on a piece, blended and gently fading from sound to sound to create textural changes."
To this end, the music totally achieves its goal as it drifts peacefully by like gentle clouds on a moonlit summer night.